About Us
Voice & Data Solutions and Networking
One of the most important components of a successful business is a reliable phone system.  We offer a variety of reliable business phone systems from top manufacturers, to ensure that your business runs smoothly.  We realize that communication is key to your success.
Voice Plus is a full service communications solutions provider specializing in VOIP and traditional telephone systems, telecommunications costs analysis and consulting, and complete carrier services for the voice and data needs for businesses of all sizes.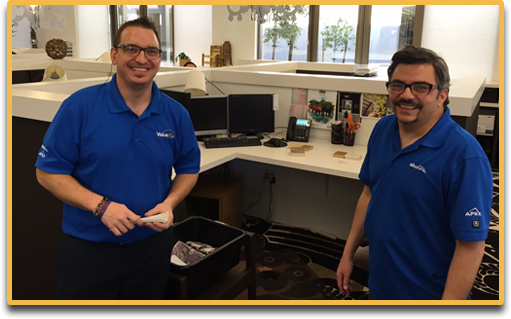 Voice Plus is a fully authorized and certified Dealer for the Allworx VOIP Telephone System and Network Server.
Allworx is the lowest cost installed fully featured VOIP telephony system on the market and was named Internet Telephony's "Product of the Year" for 2005, 2006, and 2007. We also maintain certification for Nortel Networks complete line of Norstar and Business Communications Manager (BCM) products
Our unique Telecommunications Costs Analysis service is available at no charge to our clients and ensures your company is getting the absolute best value for every telecom dollar spent for voice and data carrier services. In most cases, we are able to realize savings of between 25-40% while actually increasing productivity with enhanced features and increased bandwidth from evaluating options from multiple carrier providers.
Voice Plus is also a fully authorized Master Agent and Partner for Embarq, Cox Business Services, XO Communications, Telepacific, Excel, and many others both locally and nationally. Unlike Carrier direct representatives who are quota driven salespeople you will never meet or probably ever talk to again after the sale, we pride ourselves in being a customer advocate first and foremost. Our  Single Point of Contact (SPOC) business model allows you to shift the responsibility of managing your carrier issues to us so you can concentrate on growing your business!
Converged Solutions for Small and Medium Businesses
Would you like to untangle the maze of voice and data networking equipment? Are you finding it cumbersome to support remote and mobile users? Would you like your communication system to do more but cost less? Nortel's converged solutions can deliver this and more. Small and Medium Businesses that are ready to increase their competitive edge need to look no further. As a leader in convergence, we're helping businesses reduce communications costs, simplify administration, increase employee productivity and enhance the engagement and service experience your customers have with you.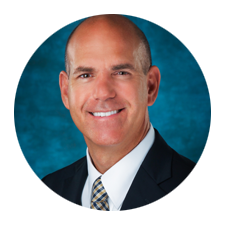 Rich Cizmas has been a proud resident of Las Vegas, Nevada since 1972 and a Telecommunications Professional for over 24 years since he began his career at NEC. It wasn't long before realizing the superiority of the Nortel product line when he received certification and began representing the Norstar product line which Voice Plus continues to sell and service. As the demand for traditional telephony decreased with the enhanced features and popularity of the newer VOIP systems, Voice Plus evaluated dozens of manufacturers and products and was convinced that if there was a product that they were going to buy and use for themselves, nothing beat the Allworx system. The Allworx had just the right combination of user friendliness, full VOIP enhanced features, and ease of administration at an affordable cost. Allworx continues to be an unbeatable option to companies looking to move to VOIP without going broke in the process!
What may really set Rich apart from others is that he loves his job and helping his clients. "Nothing thrills me more than reviewing a prospects phone bill and evaluating carriers on their behalf and coming back to them with solutions that sometimes double or triple their bandwidth capacity while realizing saving of between 25-40% in most cases. In many cases I can get them into a VOIP system for a lease payment that is less than the cost of what I am saving them by changing carriers!"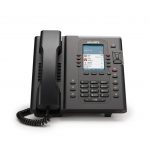 Allworx Verge 9308
IP Phone
• 8 self-labeling programmable function buttons.
• 3.5″ color display.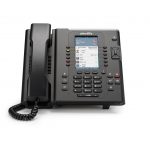 Allworx Verge 9312
IP Phone
• 12 self-labeling programmable function buttons.
• 4.3″ color display.
• Bluetooth support.
• Supports up to three
Verge 9318Ex
Expanders.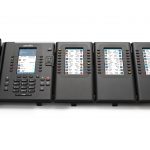 Allworx Verge 9318Ex
IP Phone
• 18 self-labeling programmable function buttons.
• 4.3″ color display.
WHAT OUR CLIENTS ARE SAYING
Jack G. Bernstein, Esq. Bernstein and Poisson, LLP

I have used several prior phone companies before using Rich and the best move I made was to switch to Rich. He gives the best service imaginable. I told my law partner Scott last week that Rich jumps for us. He has resolved phone issues for me nights, weekends and holidays. He has been on a ski slope helping me! He knows the best cutting edge equipment. He programs my phones remotely. If we have a problem he and his team races to our office to help us day, night or weekends. He has gone over and above his obligations to us so many times. He has fought to lower my phone bill on one occasion and taken my credit card information to set up auto billing with other providers. He has picked up equipment to help me out himself. I could go on and on. I have rarely in my 30 years in business had someone so responsive, helpful and just an all-around pleasure to deal with. I have expanded my phone system recently to a second office building with his help. I have been working with him many years at this point.

View on Yelp
Shelby Brzoska, Urgent Care Extra

Rich, you are incredible at replying and getting things done quickly! I can't thank you enough for being there for us when we need you! Thank you! View on Yelp
GET IN TOUCH
6625 S Valley View Blvd Ste 416, Las Vegas NV 89118
Reach out to us today for a consultation and any questions that you might have.
Email: info@voicepluscommunications.com